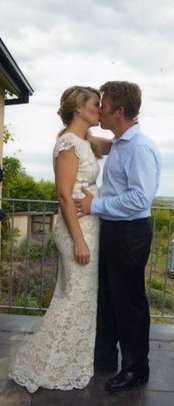 As picture-perfect proof that success in online dating can lead to marriage, we, the founders of edatingbootcamp.com were married on 28th February 2015.  Three years after the first click on RSVP.com.au, what began as a tentative online romance was celebrated in pure happiness and glorious style amongst our family and friends. The tips we've shared on edatingbootcamp.com are lessons learned from our own experience.  Here's a few:
be bold and try online dating. Ask yourself – where else will you meet someone? At work? Through friends?
don't 'checklist' your ideal partner out of existence, its not about a theoretically perfect person, but the person that is right for you.
don't create unrealistic expectations for the first date. You aren't deciding whether you will marry the person, just whether you'll meet up again.
persist. Hone your ability to detect and dismiss those with the insincere intentions and open yourself to finding the right one.
Wishing you the success and joy that we have found.
Kylie and Scott